Curate your collection of toys for your grandchildren.
Do you need some good ideas for the grandkids when they come to your house? These classic, and personally tested, activities are sure to please your grandchildren.
Here are some classic ideas for kid-style fun that can make your house their favorite place to be. These ideas are especially good if the family is coming for a visit and you're not used to keeping them happy and busy at your house.
Think of it as curating your summer collection of grandkids toys. They'll love you for it.
---
Sidewalk Chalk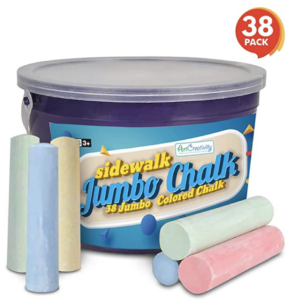 Grown-ups took to sending messages of love and hope through sidewalk chalk art during the stay-at-home weeks. Neighbors sent messages to each other. Kids let loose their inner artist when you put a big stick of chalk in their little hands.
Sidewalk chalk never gets old.
Here's Amazon's choice if you want a supply delivered or go buy a box at the Dollar Store.
---
Hula Hoops
Time to dig out your inner hula hoop skills and show your grandkids how it's done. It's so satisfying to surprise and impress your grandchildren. 
Pick up hula hoops at your favorite discount department store. Or get one like this on Amazon. When you buy them from Amazon, they come in segments so you can adjust the size and break them down to store.

Here's a story to go along with hula hooping. 
The new girl in town finds trouble, then friendship with an elderly neighbor, then meaning and her place through hula hoops.

Water Blaster
Be sure to get enough for everyone to play… the grandkids… their parents, the water fight pros… and you!
---
Frisbee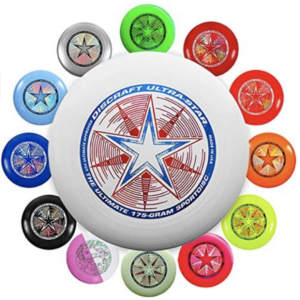 Wirecutter recommends the Discraft 175 gram Ultra Star Sport Disc as the best disc for most people. More importantly, my son who takes his Saturday ultimate frisbee games very seriously, has already purchased two of them.

Walkie Talkies
Walkie talkies are good for hours of pretend, collaboration, and adventure. 
The kids love the colors, how they fit in their hands, and how well they can hear each other. The grown ups like that they are legit walkie talkies. Don't be fooled by the pretty colors. The only downside is figuring out what all the buttons do.
---
 Paper Airplanes

Children need paper airplane skills, right?  You can be the pro who opens the paper airplane world to them. This book will help you brush up and expand your paper airplane skills.
---
Popsicle Molds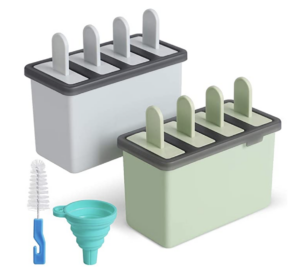 It's hard to decide which part is more fun… making popsicles or eating them.  Well, no… eating them is more fun, but making them is a quintessential grandparenting experience.
These Kootek popsicle molds think of everything, including a spout to get the goodness into the mold and a brush to clean them out.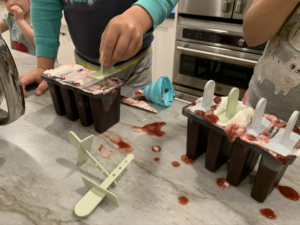 If your grandkids live nearby, and they're ages four to eight, your backyard can be their favorite playground.
This teeter totter that swivels in a circle combines the best of two old-time playground toys: the seesaw and the merry-go-round. My three-year-old granddaughters laughed gleefully as they flew up and down. Our grandson re-named it the hurter-totter because they do tend to fall off onto the grass.
It costs well under $100 on Amazon and will store tipped up in your garage. It's an essential element in my plan for my house to be my grandkids' favorite place to go.
Older kids will love this four-person version.
---
Big Dig Excavator Crane
I saw this at Tom's Farm in Southern California right next to the train ride. Then, a friend had one in her backyard for her grandkids to dig in the dirt. That's a cool grandma house!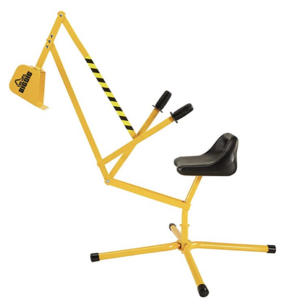 We curate our collections of toys and activities because we want our house to be one of their most favorite places.
This post contains affiliate links.